Junior (U19) ERC Program
The Edmonton Rowing Club Junior program welcomes all athletes under the age of 19 who are interested in training to improve fitness and rowing skill and take part in racing.
A Little About the Junior U19 Program
– – – – –
This program is for rowers under the age of 19 looking to compete at various local, regional and national regattas.
ERC Junior/Junior development vision is to offer young men and women access to structured and organized sport program which promotes development and life skill training. At Edmonton Rowing Club we value respect, inclusiveness, team work, and voluntarism.
The ERC Junior/Junior development program follows the guideline of the "Long term athlete development" model created by Rowing Canada, for more information click here. Most of the members of our program will find themselves in the following stages "Learn to Train", "Train to Train", and "Learn to Compete". As rowing is a late entry sport most of the athletes will start at the Learn to Train stage regardless of their age. We highly encourage that at all those stages the athletes do other physical activity.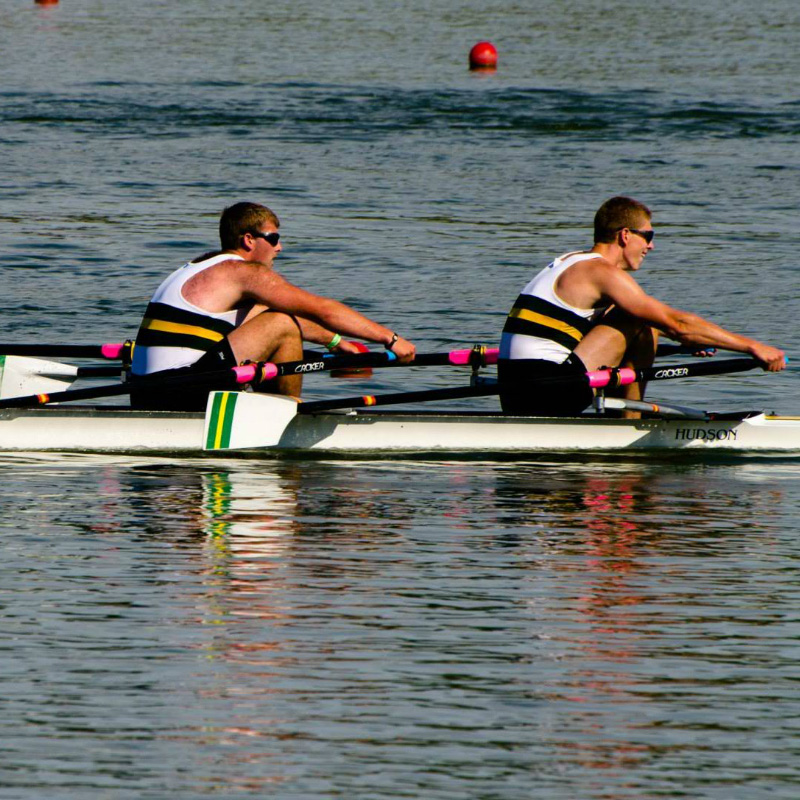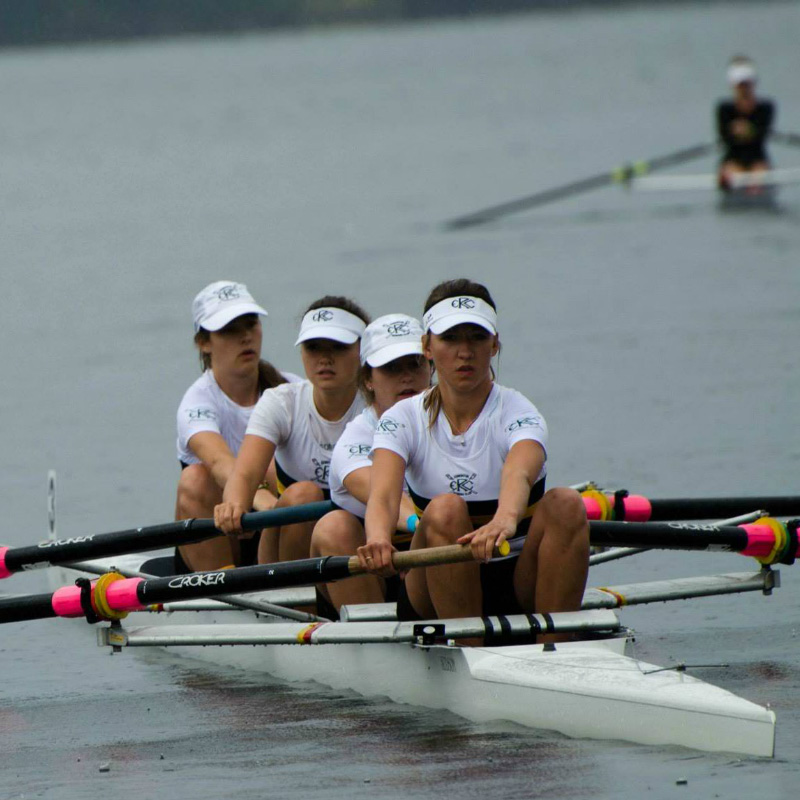 Training
– – – – –
The Junior program trains throughout the year. From May to October, training is usually on the river. We have sessions throughout the week offered in the afternoon. There are six (6) coached workouts per week, but there is no expectation for rowers to attend every session. From November to April, training is indoors. Indoor training is offered at our training facility and primarily consists of workouts on the ergometers and the rowing tank. There are four (4) coached workouts per week, but there is no expectation for rowers to attend every session.
The ERC mainly competes and participates in regattas located in the Prairie provinces. We do attend regattas in British Columbia and have attended the Royal Canadian Henley in St. Catharines, Ontario. ERC Junior rowers have also competed at the provincial level in Western Canada Summer Games, Canada Sumer Games, and National Rowing Championship.

Winter Indoor
Alberta Indoor Rowing Championship
High School Indoor Rowing Championship

Spring and Summer
High School Regatta
Prairies Championship
Alberta Open

Fall
Head of North Saskatchewan
Dinos Sprints
Head of Vermilion
Membership
– – – – –
As part of your membership, the ERC requires all juniors members to work three bingo shifts over the year. If you do not want to work them, you can pay them out. Additionally, in order to maintain our operations, programs, and services we require our juniors members to do twenty volunteer hours at the Club. Getting involve in Row for Kids is a great opportunity for them to give back to the rowing community and make connection in the working world. Row for Kids is a fundraiser for Stollery's Children Hospital and Edmonton Rowing Club. There will be other opportunity through the year for them to get involved in the community. You have the entire year to fulfill these obligations.
If you are interested in joining the ERC Junior program please contact Camil Teodorescu.
Purchasing a Juniors Membership
– – – – –
The following competitive membership options are available for purchase on the Rowing Canada Aviron web registration system; registration opens April 1, 2019: To learn more about available sessions in 2019, please follow this link.
Once there, you can scroll through the listings and click for further information. To sign up for a program you can click the JOIN button and follow the prompts. Click here for instructions on how to purchase membership/register for programs.
Click here for instructions on how to purchase membership/register program.
If you have any membership question or inquiries, please email membership director.